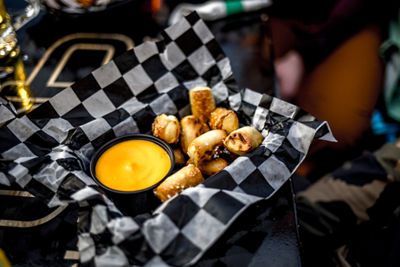 Jack Frost Outlets
JACK'S BURRITO BAR (Closed)
Build your own burritos, tacos, quesadillas, bowls and more. Choose your toppings and create your favorite Mexican dish.
CAFE FROST (Grab n' Go Only)
Burgers and dogs, chicken fingers and fries, our cafeterias have a large variety of food items including hearty soups, chili, and daily homemade hot specials. Try our delicious specialty salads or grab a healthy snack such as yogurt or fruit, or treat yourself to a hot pretzel, chips, cookies or candy. There are plenty of beverages to quench the thirstiest winter sports enthusiast.
JACK'S PIZZA (Closed)
Feed one or feed them all at Jack's pizza. Personal pan pizzas are available, as well as 16 inch pies made to order, with a variety of toppings. The white pizza is a fan favorite!
JAVA JACKS (Closed)
Energize yourself at Java Jacks with a great array of coffees, espresso, cappuccino, and hot chocolate. Delicious treats baked daily such as cookies, scones, pastries and muffins are also available. Come by for the best tasting specialty sandwiches and Paninis on the mountain accompanied by mouthwatering salads and daily specials.
THE FROSTY TOBOGGAN BAR & GRILL (Closed)
Let us serve you…Table service is available for breakfast, lunch, or dinner. Start the day with a nutritious omelet or delightful Amaretto French toast. Enjoy live acoustic music in between runs, kick back and enjoy flatbread sandwiches and soup, or have some appetizers before you hit the road. Choose from a large variety of specialty burgers made of beef, chicken, or salmon. The kids will love mac and cheese bites, fries, or hot dogs, to name a few.
FIDDLER'S FRIDGE IN E-2000 BAR & LOUNGE
Enjoy the best of Après ski festivities in E-2,000. Boneless wings with a range of sauces are a favorite among the crowd. Sliders, loaded fries, sloppy joes, salmon salads, and potato pancakes are just a sampling of what is available in the Fridge. E-2,000 is well known for a great time – music and dancing makes this the #1 place to wind down after an exciting day on the slopes.