After 3pm Lift Tickets
Ski & Ride Under The Lights!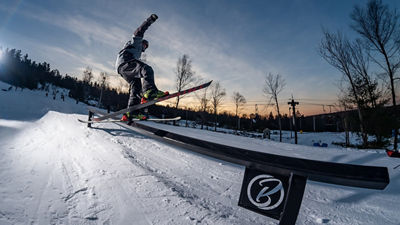 Night Skiing & Riding At JFBB
When night falls on Lake Harmony, fun lights up the slopes at Big Boulder! Join us each night at Big Boulder from 3pm to close and enjoy an evening experience you won't soon forget. Night Skiing offered ONLY at Big Boulder.
SAVE MONEY AT THE MOUNTAIN. GET YOUR TICKET ONLINE TODAY​
Night tickets will be sold online and at our ticket windows. Plan your trip early and lock in your dates by purchasing online. You can also purchase night tickets online the day of your visit (or even from the parking lot when you arrive!).
Hard Card media is not reloadable for Night Lift Tickets. All participants MUST stop at the ticket windows to pick up a paper ticket each visit.

When booking if you see "sold out", this indicates your resort is not offering night skiing this day or it is sold out for that date.
Frequently Asked Questions
Yes, but the best rates will be available online. If you purchase online, you will need to stop by the ticket window when you arrive to have your after 3pm ticket printed.
You can purchase at the window or after completing your online purchase of your night skiing ticket, you MUST visit your resort ticket window to pick up your ticket. Night skiing tickets will not be mailed to your address.
Yes, pending availability, you can purchase a night skiing ticket online for the same day.