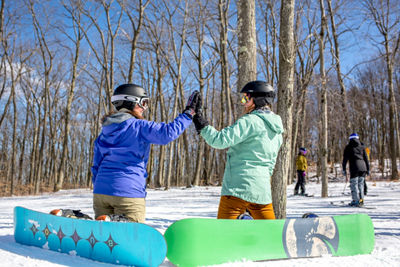 Save big with groups of 20 or more!
Groups & Programs
The best rates are offered when you visit as a group! Gather friends, family, co-workers to get 20 or more people.
School Programs
Jack Frost and Big Boulder school programs are the perfect place to learn the lifetime sports of skiing and snowboarding while having fun, getting great exercise, and enjoying the great outdoors!