Opening and closing times may change throughout the season. For the most up to date information view our Hours of Operation page.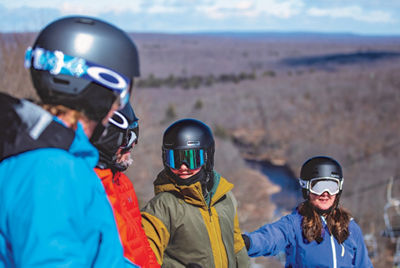 Our History
Josiah White and Erskine Hazzard, pioneers in the anthracite coal mining industry, founded the Lehigh Coal and Navigation Company. These two entrepreneurs created the world's first iron-wire suspension bridge as well as an effective river navigation system to transport large amounts of coal to Philadelphia. By 1840, the Lehigh Coal and Navigation Company employed over 1,000 men in a dozen or more manufacturing establishments. At its peak capacity in 1919 the company had 11,000 employees and was producing 5 million tons of coal per year.
Around 1942, employees built the Split Rock Club on the shores of Lake Harmony as a company retreat. The club consisted of Split Rock Lodge and the adjoining Hazzard ski slope. When the lodge was sold in 1947, Hazzard ski slope became known as Big Boulder Ski Area. This was the first commercial ski resort in Pennsylvania, and it was here that snowmaking was first used successfully in a commercial application.
Jack Frost is Born
When Jack Frost opened in 1972, the experiences from Big Boulder laid the groundwork for a well designed ski resort. All of the slopes, lifts, buildings, and snowmaking infrastructure that would be required were planned as part of the original construction. Today, Jack Frost Ski Area is a companion resort to Big Boulder Ski Area.
With roots in the industrial age, these two ski resorts have become the heart and soul of the Northeastern Pennsylvania ski industry.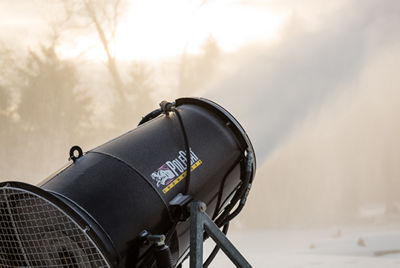 The Invention of Snowmaking
John Guresh, an employee who was instrumental in building Big Boulder Ski Area, was the pioneer who perfected the snowmaking machine. In 1956, a machine that resembled a lawn sprinkler was used to emit crystals that looked and acted like snow. Guresh said of his first efforts, "One of the biggest problems was keeping the water moving fast enough to prevent freezing before it could be sprayed." He also stated that "It never bothered me that I didn't become rich and famous from the invention. I made a lot of friends and got a lot of recognition, that was more important."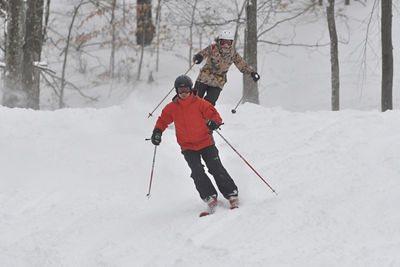 Jack Frost | Big Boulder Mountain Facts
Nestled in the Pocono Mountains just a few hours from New York City and only an hour or so from Philly the mountains of Jack Frost and Big Boulder complement one another nicely and offer guests two discount experiences on the same lift ticket.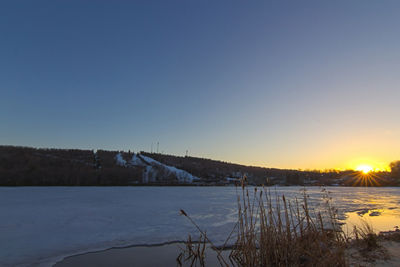 Big Boulder
Big Boulder Mountain
Summit elevation: 2175'
Base elevation: 1700'
Vertical drop: 475'
Trails: 15
Lifts: 10 (2 Triples | 5 Doubles | 1 Carpets | 2 Carpet Tubing Lifts)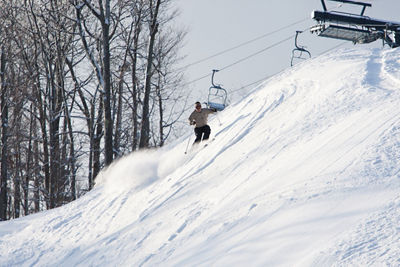 Jack Frost
Jack Frost Mountain provides a variety of inviting terrain
Summit elevation: 2000'
Base elevation: 1400'
Vertical drop: 600'
Trails: 20 (4 Easier | 6 More Difficult | 8 Most Difficult | 2 Terrain Parks)
Lifts: 12 (1 Quad | 2 Triples | 6 Doubles | 1 Carpet | 2 Surface Tubing Lifts)
Reach New Heights in our Terrain Park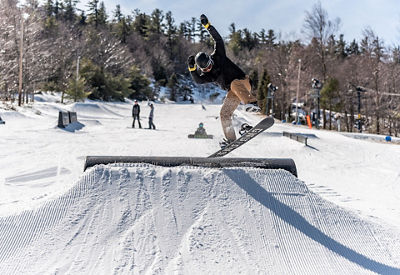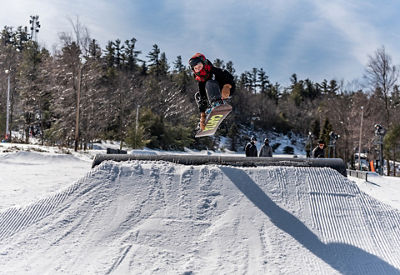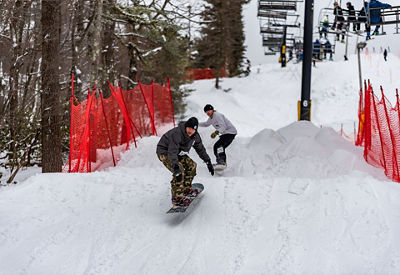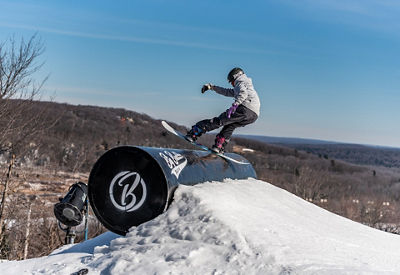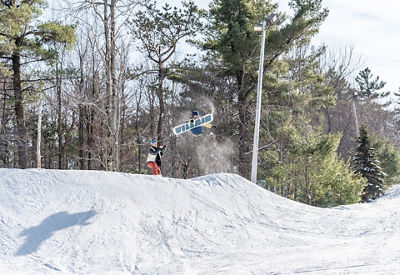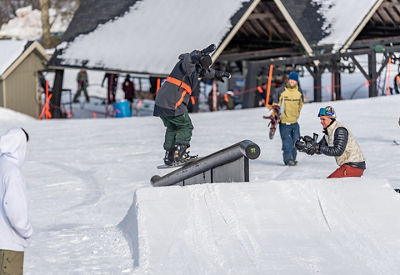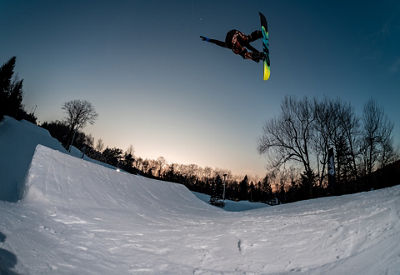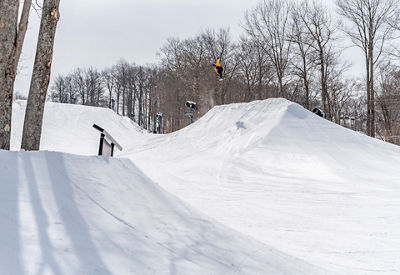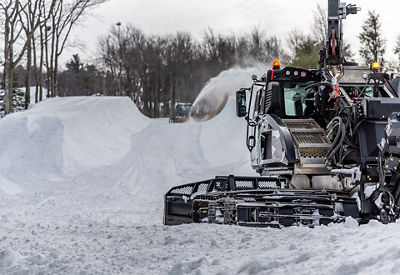 Freestyle terrain at Jack Frost & Big Boulder have been together since we started actively building terrain parks at our resorts. Since then new and innovative features have been created to take freestyle skiing and riding to the next level.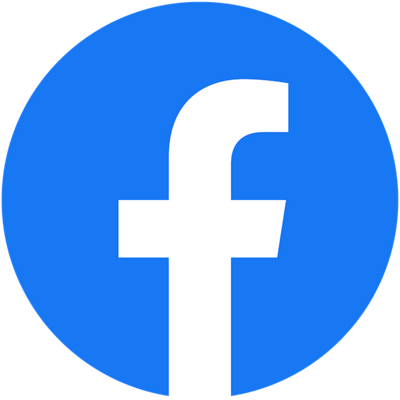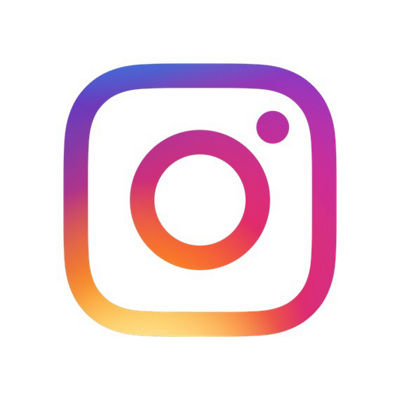 Follow
JFBB Instagram , opens in a new window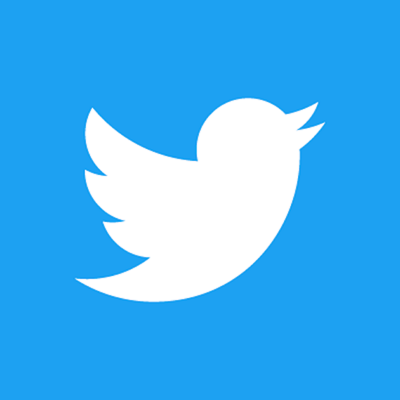 Follow
JFBB Twitter , opens in a new window