Opening and closing times may change throughout the season. For the most up to date information view our Hours of Operation page.
Resort Services
Equipment Check & Lockers
JFBB offers a variety of convenient options to store your belongings during your visit.
Lockers
Jack Frost offers a limited amount of daily lockers for rent. . Visit our rental shops to rent your daily locker.
Cubbies are located throughout the lodge at Jack Frost. This is a convenient place to store non-valuables and free the tables of bags and clutter.
Seasonal & Yearly Locker Rentals
Tired of lugging equipment to and from the mountain? Rent a seasonal locker, at Jack Frost only, for only $250. Lockers hold 4 sets of equipment comfortably. Inquire at Jack Frost Pass Services.
Never leave your ski or snowboard equipment unattended!
Jack Frost & Big Boulder has the Ski Key Rack System on-site. If you don't already own a lock compatible with Ski Key America you can purchase one on-site in our JFBB retail shops. Learn about Ski Key Systems at www.skikey.com.
Of course you can bring your own lock! We have a selection of ski/snowboard racks that you are encouraged to use to lock up your equipment.
Skis and snowboards are not permitted indoors at JFBB.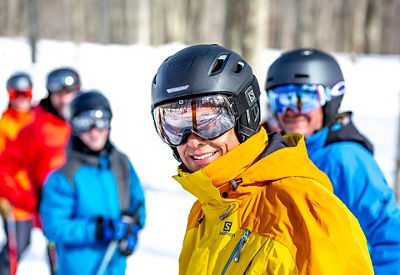 BECAUSE IT WOULD BE HARD TO PUT A BOW AROUND OUR MOUNTAINS
Gift Cards
Give the gift of our resorts to your favorite skier or snowboarder.

Valid everywhere at both Jack Frost & Big Boulder Resorts as well as other Vail Resorts too.

Buy lift tickets, season passes, ski school clinics, food and more with your JFBB Bucks Gift Card!
Please note, gift cards can be mailed and will be sent via regular U.S Postal Service. Additional fees will be applied if express service is requested.