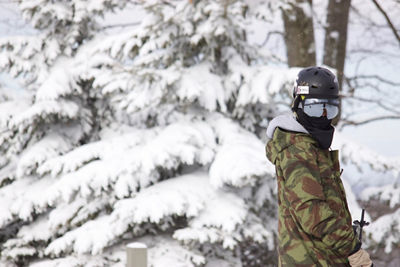 Preparation Is Key
To make your first Poconos skiing trip easy we have put together some great tips to help you on your way.
Dressing For The Weather
Rental Equipment Tips
JFBB's Helmet Policy
Storing Your Personal Belongings
Take A Lesson
Know "Your Responsibility Code"
Using JFBB's Lifts
Trail Marking Symbols And Trail Map
Dressing For The Weather
Poconos skiing offers you a great chance to enjoy the outdoors and the secret to a fun time in the snow is having the right clothing. You'll want to keep warm, dry and comfortable your first day on the snow.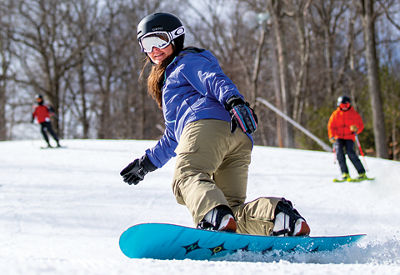 Your Responsibility Code
Follow the Responsibility Code, the seven safety rules of the slopes:
Always stay in control and be able to stop or avoid other people or objects.
People ahead of you have the right of way. It is your responsibility to avoid them.
You must not stop where you obstruct a trail or are not visible from above.
Whenever starting downhill or merging into a trail, look uphill and yield to others.
Always use devices to help prevent run away equipment.
Observe all posted signs and warnings. Keep off closed trails and out of closed areas.
Prior to using any lift, you must have the knowledge and ability to load, ride, and unload safely.
This is only a partial list. Always be alert and safety conscious when on the ski hill.

Officially endorsed by the NATIONAL SKI AREAS ASSOCIATION
Know The Code. It's Your Responsibility.
Take A Lesson
Skiing instruction helps the beginner and benefits skiers and snowboarders of all abilities
---
Lessons For All Levels
Like anything, you'll improve the most when you receive some guidance. The best way to become a good skier or snowboarder is to take a lesson from a qualified instructor.
Our philosophy is to have fun while learning or improving your skiing or snowboarding skills. We offer lessons 7 days a week. Make sure to check with the person booking your lesson as to where your class meets as we offer many kinds of classes and different classes meet at different places on the mountain. Eat a hearty meal before lessons, and for the most possible fun, bring along a friend and learn together!
Book Now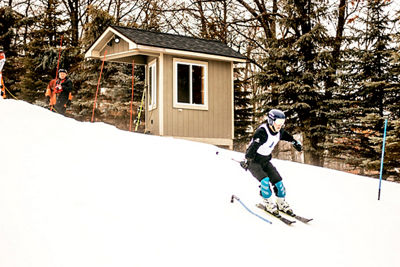 Signing Up
A quick way to sign up for classes for the next day is to stop by a Learning Center. You may also purchase your tickets and rentals for the next day this way. (This can save line-waiting time in the morning).
During your skiing or snowboarding lesson be active, open, and positive to learn. Ask questions. Our instructors want you to get the most out of your lesson. Don't be afraid to go first. Let them know how you like to learn.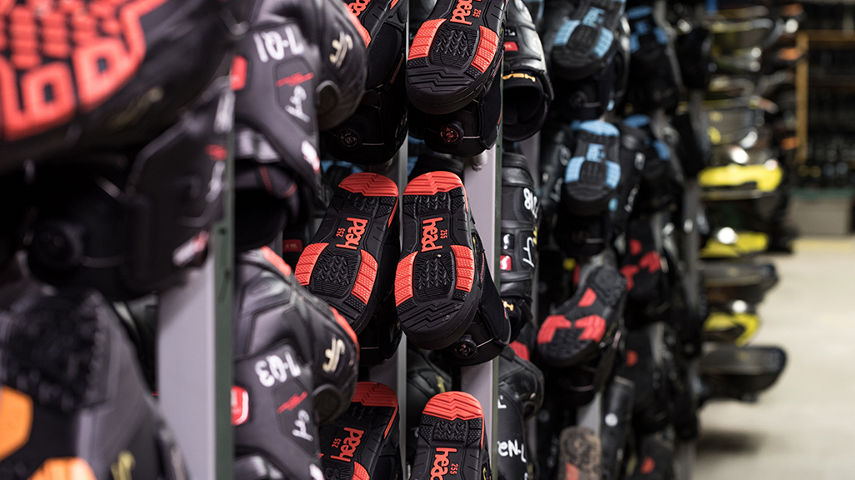 Rent Online and Save!
Experience either Jack Frost or Big Boulder with a more convenient way to rent equipment. Jack Frost Big Boulder offers online rental bookings this season, saving you both time and money. Book your rentals today! Watch for and reply to an important email requesting the guest's: shoe size, age, weight, height and ability.
Previous tab
Previous tab
Rental Equipment Tips
The JFBB Rental Shops are located on the lower level at Big Boulder and at the west end at Jack Frost. Your snow pass, lesson packages, ski/snowboard rentals, boot rentals, and helmet rentals must be purchased first at any of the ticket sales points.
Tip: Don't get dressed to ski or ride when you need rental equipment.

Follow these steps:
Get equipment.
Layer Up - Put on final layers of clothing - this way you won't be so hot when trying on boots.
Store personal belongings.


Tip: To get the right boot fit, be sure to wear the proper socks. The boot should fit like a snug hiking boot with no pressure points. Be sure that your pants are not tucked into the boot. Prepare to arrive early enough to get equipment and sign up for lessons (1 to 2 hours before the lesson is an adequate amount of time to get skiing equipment and ready for your ski or snowboard lesson).
Rental Guide
How to use your ski or snowboard bindings:
Always clean all snow, ice, and dirt from your boots, skis, and snowboards before stepping into the binding.
To open the binding, depress rear lever with ski pole, or ski boot.
Step in toe first. Be sure to clean the snow off of the boot sole first.
Step down. Heel will close automatically.
To exit the binding, depress rear lever with boot, ski, or pole.
Step out. The binding is now ready for re-entry.
Do not change the binding settings. If you feel that they are not working properly, bring them back to the shop for assistance.
Avoid walking, skiing, or snowboarding through water or mud. Water, mud, and dirt can affect your bindings making release more difficult.
While you are skiing or snowboarding, keep your boots properly closed. This allows the boot to support you properly and helps to keep your feet dry. If you have any questions, please ask for assistance. We want to make your JFBB skiing and snowboarding experience as enjoyable as possible.